July 2016 Meeting Minutes
Minutes of the Meeting of Shenandoah Valley Gem and Mineral Society
Meeting date: July 11th, 2016

Intro:
There was no formal meeting. A wonderful picnic was enjoyed by 30 or so members and guests at the Coyner Park Pavilion in Waynesboro.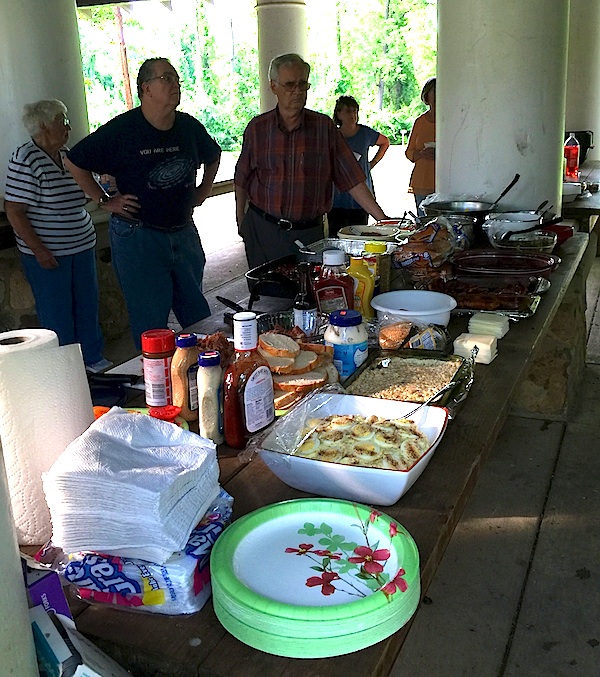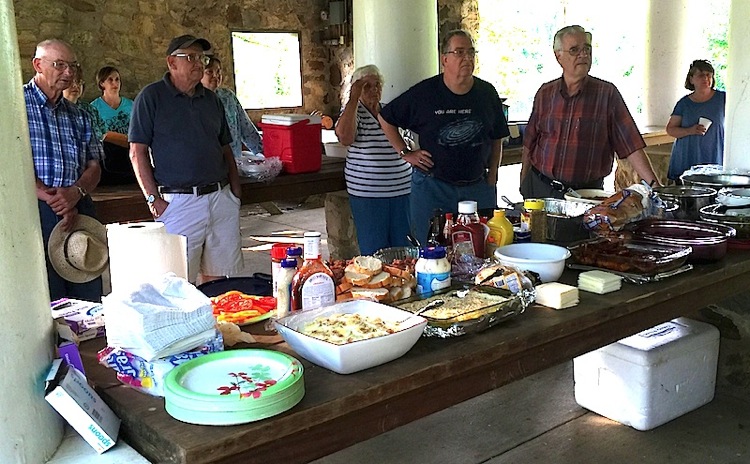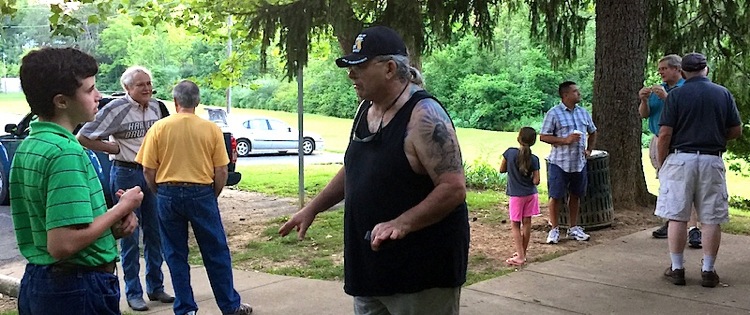 Old Business:

New Business:
For the August meeting - We will have flyers to give out to "assigned" volunteers and discussion about activities leading up to the show and for the show itself.

❖ ❖ ❖

Next Meeting: August 8th at 7:30 pm at Waynesboro Church of the Brethren. Jack Glenn, our webmaster will do a presentation called "Guided Tour of the SVGMS Club Web Site" so we can learn to use our website to its full potential.

This will also be a show and tell for members, so bring those unique specimens to display or trade. Could be very interesting!!!

Dean H. and Scott G. will be finalizing plans for the mineral show at the meeting.

Field Trip Info: Check out information here. Wayne is working on some field trips and info for us. More information will be sent to members by the club secretary as it develops.

Looking ahead:

We are asking club members to mark their calendars and plan on helping with the show at The Augusta EXPO Sept 23-25. Even helping for a few hours would lighten the load for everyone.

If you'd like to present a program, please talk to an officer at a meeting or sign up at this link:
http://www.shenandoahvalleyrockclub.org/next_neeting_program/sign_up_to_present_program.php

Anyone can sign up to bring snacks for a monthly meeting by clicking this link:
http://www.shenandoahvalleyrockclub.org/next_meeting_info/sign_up_to_bring_refreshments.php

Be sure to keep up with our website www.shenandoahvalleyrockclub.org and our Facebook page Shenandoah Valley Gem and Mineral Society for updates and information.

❖ ❖ ❖

Notes from The Rock Shop - July 2016:
The Rock Shop was open for its monthly session on Saturday, July 16th, 2016.

We had a seven members attend to work on various projects - summer vacations may have kept some of the "regulars" elsewhere this month.

We had new member Cadence try her hand with some Amazonite and some jaspers and agates, and as many discover on their initial visit, good results can be achieved before very long at all. We hope she will continue her work in the coming months and share her results with us all.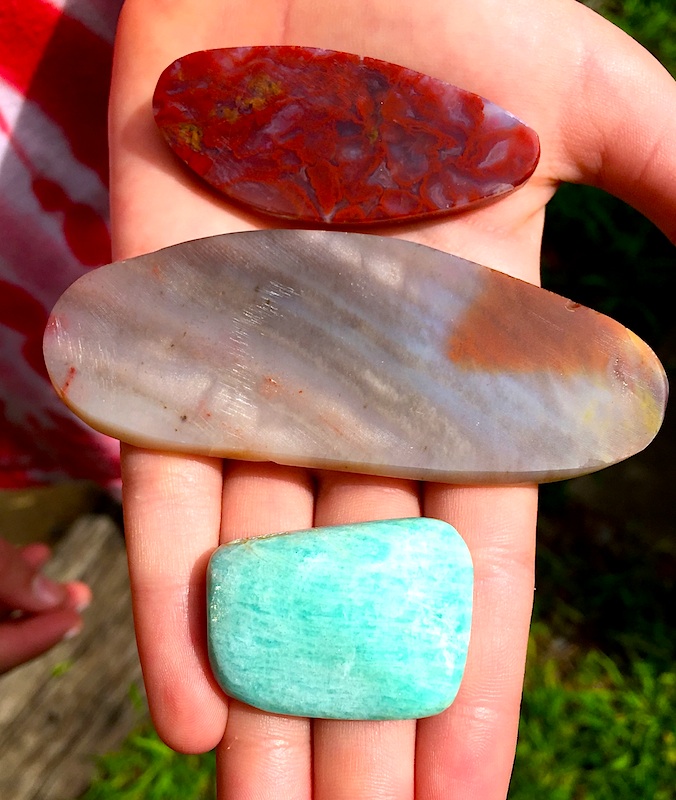 Jilly worked on a piece of "Rose Red" granite she traded some chrysocolla to Tom for, and found out as he did it is a good looking material that polished well. Beyond that, she cleaned up a bunch of slabettes into pre-forms for later sanding and polishing.

Eleanor listed her activities as "cab & cut" - just the basics!

Tom had a busy morning of it. He cut some unakite, galena, chrysocolla, and jasper, and polished some azurite for good measure.

Charlie used the smaller slab saw to prepare some slabs from some plume agate rough he obtained from a recent rock sale announced to members at the June meeting. Turns out to have some outstanding characteristics and we can't wait to see the cabs that will come from this. He had time to also work on some very pretty bird's-eye rhyolite.

Jack used the large slab saw to cut some slabs of Noreena jasper. Looks like this will be capable of a porcelain polish; it's very fine-grained and hard as nails. He also got some cabs started of two fairly rare materials - Holley Blue agate and Biggs jasper. Both look like they are going to live up to their reputation as very pretty stones.

It's great to see the variety of materials being worked and having a chance to enjoy the outcomes people are achieving.

Everyone took part in the cleanup and the shop was left in good order for the next session, which will be Saturday, August 13th, 2016.

Thanks,
Jack

❖ ❖ ❖

Volunteers for Refreshments, 2016:
February: TBD <<--NEED A VOLUNTEER!!
March: TBD <<--NEED A VOLUNTEER!!
April: TBD <<--NEED A VOLUNTEER!!
May: Jilly Weigel
June: TBD <<--NEED A VOLUNTEER!!
July: N/A - Club Picnic
August: TBD <<--NEED A VOLUNTEER!!
September: TBD <<--NEED A VOLUNTEER!!
October: TBD <<--NEED A VOLUNTEER!!
November: TBD <<--NEED A VOLUNTEER!!
December: N/A - Club Christmas Dinner

Deborah Grimm, Secretary

❖ ❖ ❖

Club Officers and Staff 2016
President – Michael Pabst
Vice President – Leo Cloutier
Show Co-Chairs – Dean Hostetter/Scott Gregory
Educational Outreach -- Deborah Grimm
Secretary/Newsletter -- Deborah Grimm
Field Trip Coordinators - Wayne Petersen/Scott Duresky
Treasurer – Scott Gregory
Web Site Coordinator – Jack Glenn

Club web site: shenandoahvalleyrockclub.org
Club Facebook page: https://www.facebook.com/ShenandoahValleyGemMineralSociety
Club email: svgem-min-club@live.com