MicroMinerals Interest Group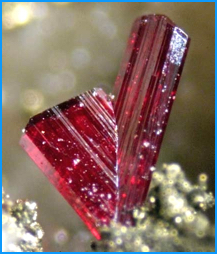 Many of the members of the Shenandoah Valley Gem and Mineral Society have come to appreciate the beauty of tiny minerals or "MicroMinerals". A MicroMineral is any mineral specimen that requires magnification to be properly appreciated.

Some MicroMinerals are mounted in small plastic boxes for ease of viewing and to protect them from damage. Other MicroMinerals can be found scattered on larger specimens. Some the nicest MicroMinerals occur as suites of different minerals of contrasting colors on a single specimen.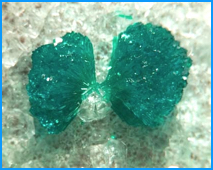 The best way to view MicroMinerals is with a stereo microscope. This type of scope gives approximately 10x to 150x magnification, but with true stereo vision to reveal the depth of three-dimensional specimens.

MicroMinerals can be photographed through such a scope, or sometimes it is better to use a bellows or extension tube with a specialized lens.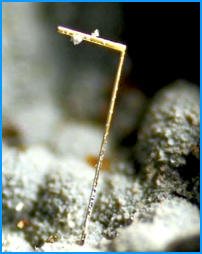 Occasionally, those of us interested in MicroMinerals gather at a member's house with our microscopes and cameras to see who has found some beautiful and interesting specimens.

Even if you do not (yet!) have a microscope or fancy camera, if you would like to be invited to our next gathering, please use this contact form.