August 2017 Program Information
August 2017 Program
Tommy LeBeau did a wonderful PowerPoint presentation about the Blanchard Mine in Socorro County, New Mexico.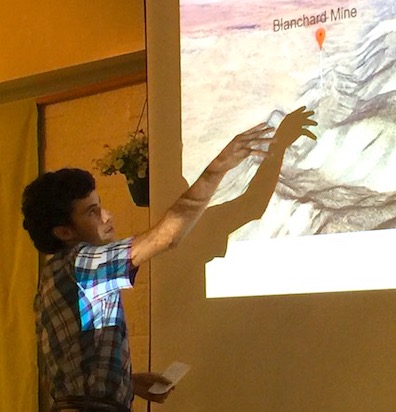 He and his dad visited there a couple of years ago and were able to collect some very interesting specimens.

Mike Pabst assisted Tommy in making photos of some of the micros they discovered hidden in the samples.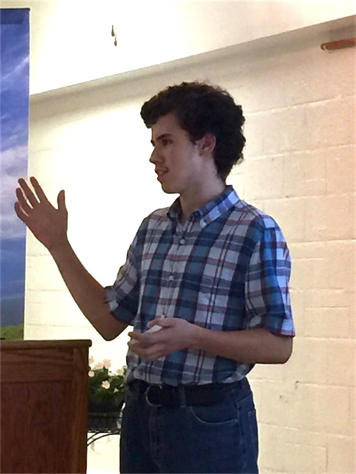 The mine opened in 1916 as a galena mine, and was sold to the Blanchard's in 1936. After being closed for a while, it re-opened to the public in the 1970s for collecting.

"Blanchard blue" fluorite, yellow beaverite, green brochantite, and deep blue linarite were some of the mineral specimens he brought to show us.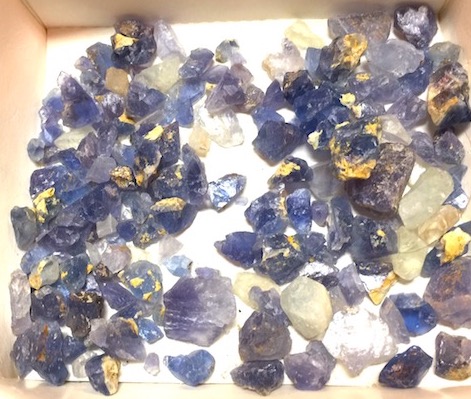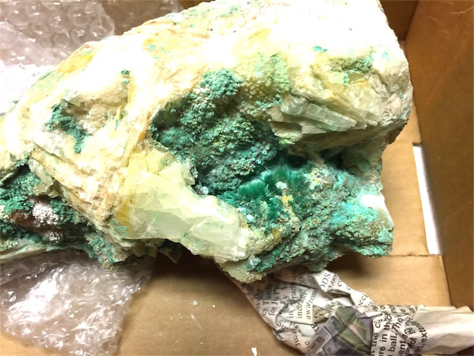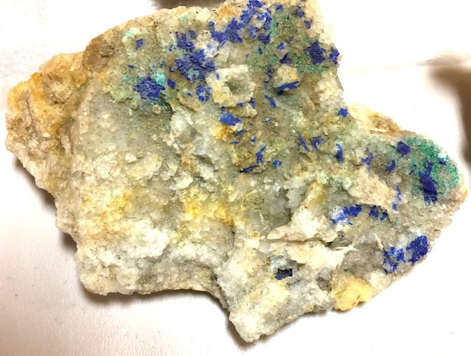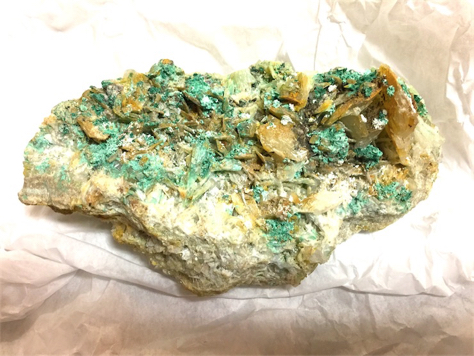 Thanks to Tommy for taking us on this intriguing field trip (and we were glad he didn't see any rattlers that day!)

If you missed the meeting, you can get some more information at this site: http://peaktopeak.com/blanchard/