October 2015 Program Information
October 2015 Program
Mike gave us a wonderful presentation titled "Symposium on the Dixie Mine" with photos he's taken of micro-minerals and additional commentary from Dean Hostetter and Scott Gregory.

Most of the materials came from the Dixie Mine and were from the collections of Dean Hostetter, Tom Tucker, and David Fryhauff.

(Note: you can take a look at a gallery of pictures from an earlier club field trip to the Dixie Mine here)

The Vesuvius mine produced iron and magnesium from 1800 to 1906. The vein is approximately 4 to 25 feet thick, 1200' long, and as far down as 175'.

Several minerals have been found there of importance – Dufrénite, Natrodufrénite (a new find), strengite, Kidwellite, and Rockbridgeite.

Most of these are fairly rare on the earth, and occur here as micro-sized crystals.

Mike's photos were absolutely amazing. He also had some samples for us to study firsthand under stereomicroscopes.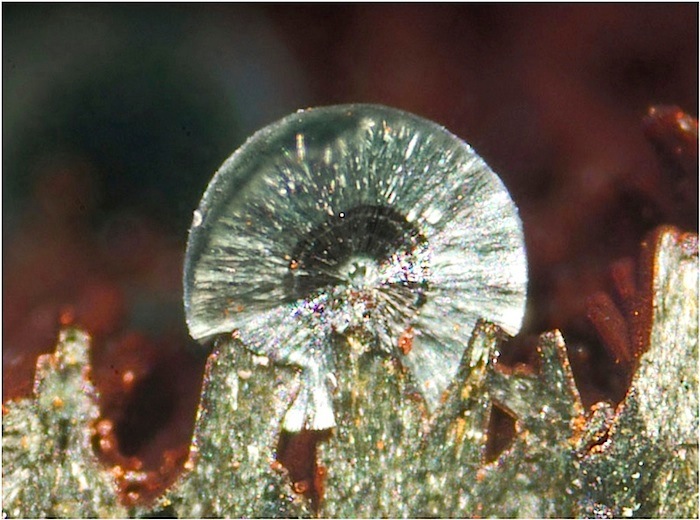 Dufrenite (Photo by Michael Pabst)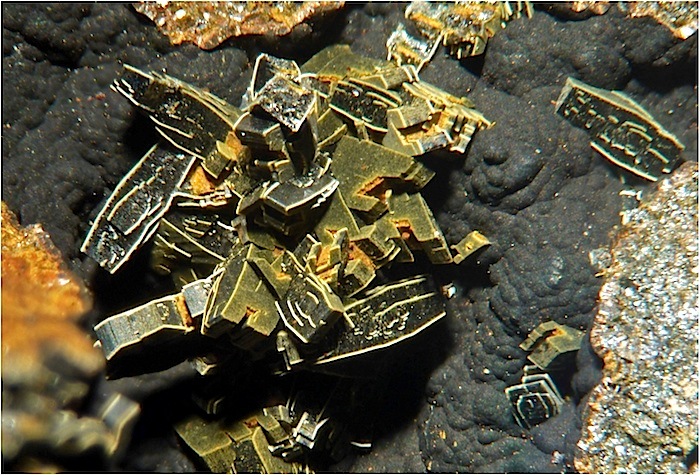 Natrodufrenite (Photo by Michael Pabst)

Here is a link to the slides Mike prepared and presented - please note this is a large PDF file due to the many outstanding pictures Mike took and shared with us, but it is WELL worth the time to view.